Not too long ago I was involved in a meditation practice that was developed specifically to aid in the reduction of stresses associated with life-threatening trauma. There is a book that tells all of the important parts and it is called Full Catastrophe Living, authored by Dr. Jon Kabat-Zinn. Check it out if junk is bogging you down. Back to the practice, whenever we sat, we began by ringing this pair of really sweet bells. They possessed the sort of voices that don't require great volume in order to be heard. Now when I take myself out for coffee, I ring this nice one while I wait for my drink. It's easy to reach and always brings me right back to the mat. That has been the theme lately and it seems that as often as I can think of it, there is a chance to work it out.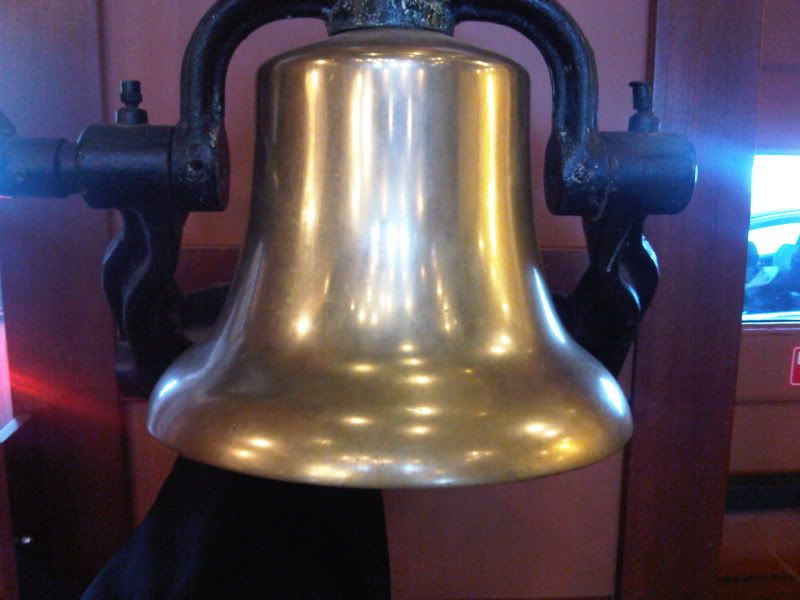 I made the neck for my git-tar this week. It looks pretty good right now. It needs a nut, frets and tuning machines added to it, along with a good deal of carving and polishing. The pics show the clamping process, some rough shaping, and a pert-near guitar neck.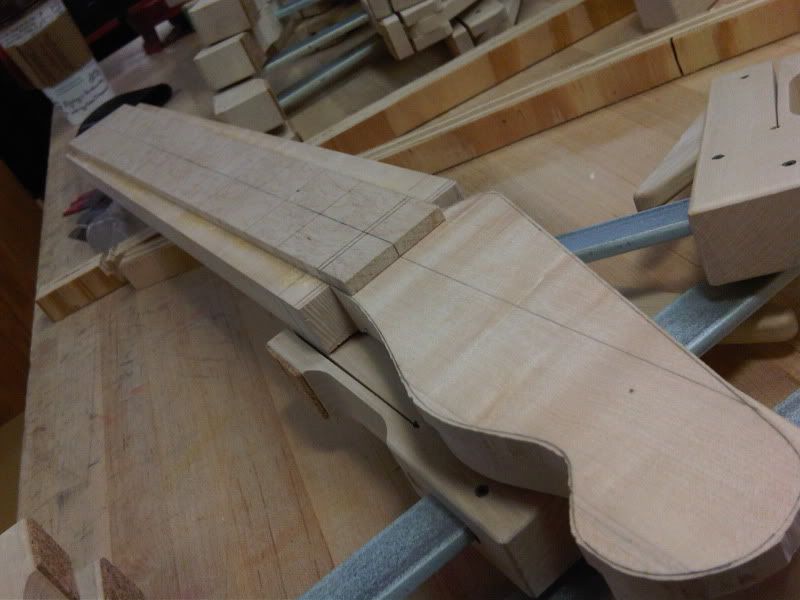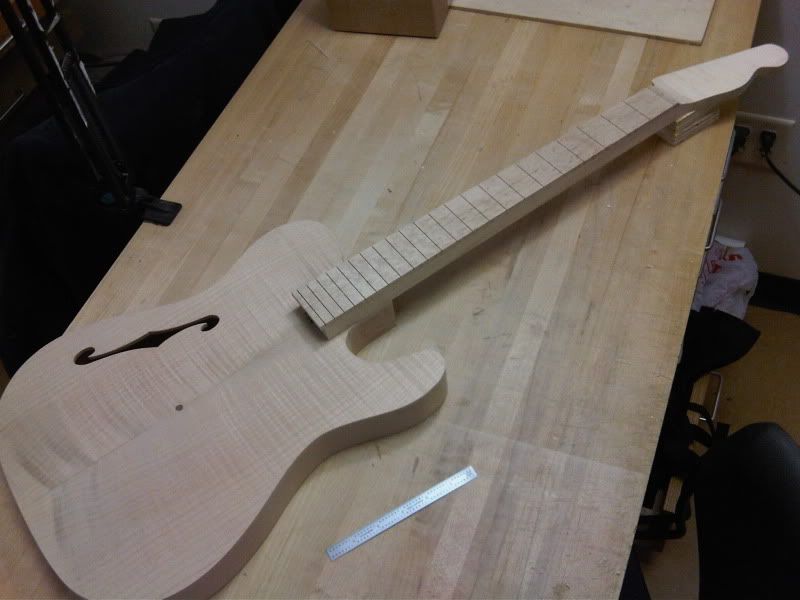 Hmmm. We are nearing the end. Only six days of build time are left. There is plenty of work left to do but in a certain way, we are over the hump. What we have made so far will never look any
less
like a guitar.