I cannot wipe the smile off of my face. Much work was accomplished today and every time I think about it, along come the grins. The progress on my build continues to move me closer to the goal and it seems to be gaining speed. I'm going to keep this post as brief as I am able to 'cause I am starving. As soon as I am done here, I'm making a beeline for my kitchen to make some Spanish rice. So feast your eyes on the pictures and try not to drool.
First thing this morning I glued the AAAA Maple top together. It went together just fine. After two hours, the glue is dry and the piece is ready for cleanup and a trip to the thickness sander. That machine can shave off 0.005" until the joint is seamless.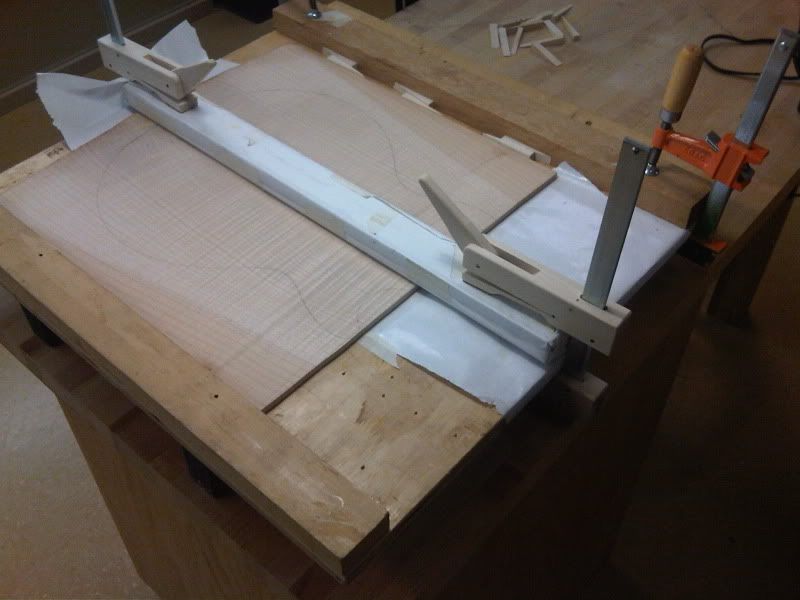 While I waited for the glue to dry, I turned my attention to the fingerboard. This is the part that gets slotted and then has the frets pressed into it. We use a template to cut the slots on a table saw. The templates are set up for individual scale lengths. The scale length is the distance from the face of the nut to the center of the twelfth fret, multiplied by two. Pictured here are my bird's eye Maple fingerboard and quartersawn (and flamed!) maple neck blank.
After cutting the fret slots, I took the Alder guitar body over to the router and hogged out a bunch of wood. The chambers can increase the resonance of the guitar and also make it easier to hold the thing up all night on stage.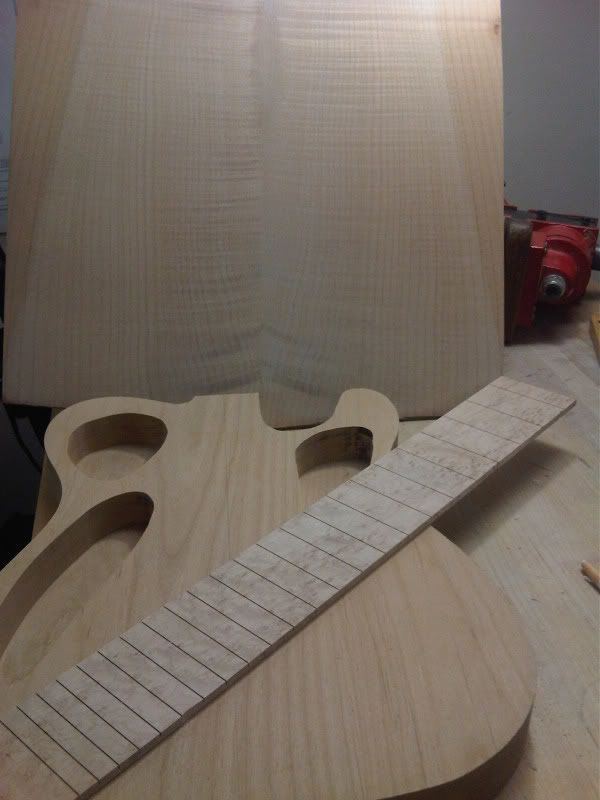 Ok! Moving right along, I took the flamed top over to the band saw and cut out the shape. This is where I really started getting jazzed. I just can't get enough of this thing.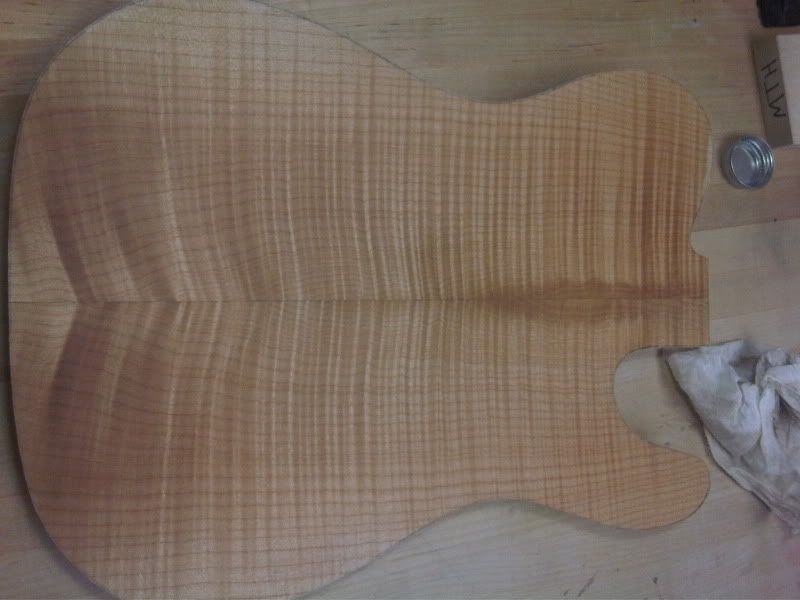 The last bit of work for the day was cutting out the f-hole. A couple of holes were made using the drill press to get the scroll saw blade through the workpiece and then I carefully followed the lines I had drawn. This was the most stressful part of the work today. After finishing and breathing a sigh of relief, ahhhh... I picked up a razor shape Japanese carving knife and refined the edges. A little filing and voila! Quite lovely if I do say so myself.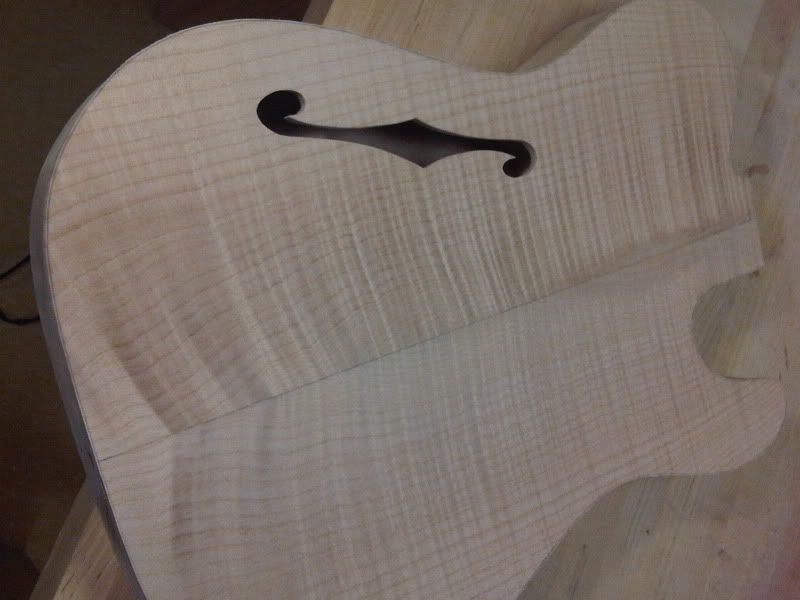 I am now officially digesting my own body. One of my mom's homemade cookies (ok, four cookies) will tide me over until I can get dinner made. Ciao!