I've become a believer in having a full day. Not that there is much risk of my developing a dependency on it, but the condition of living a busy life has its charms. When I examine the recent past, I am struck by how much I am learning and doing in the space of my 65 hour work weeks. My class is in the middle of performing neck resets. This is one of the most intense jobs in the world of guitar repair. Many so-called "pro shops" won't even take the work because of the complexity and inherent risks. A neck reset can have an enormous impact on the performance of a guitar, effecting its playability in numerous ways.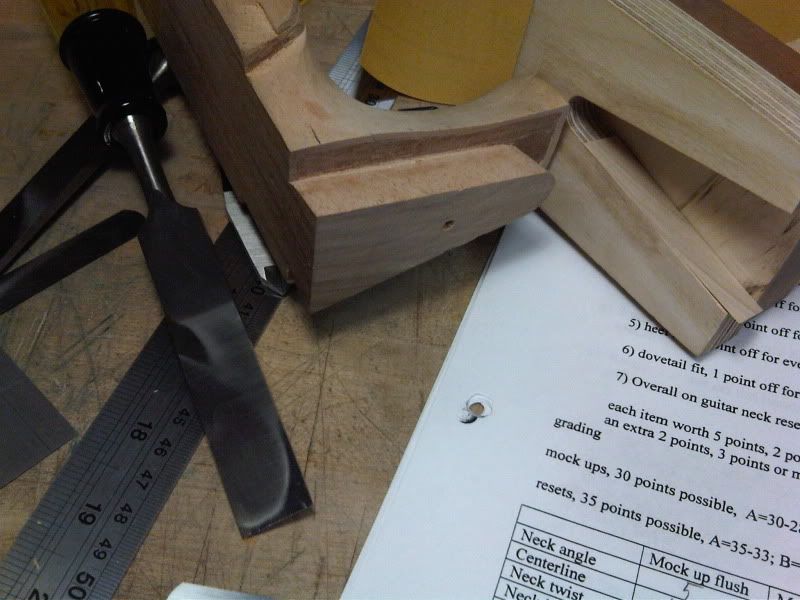 Before we got started, we had to create our own guitar "neck" to work on. The heel is the curved part at the base of the neck. The things are silly with contours and and critical surfaces. The interior dovetail joint is routed with a machine, but the sculpted area opposite the joint is entirely hand carved. Mine turned out just fine in the style of a classical guitar's heel.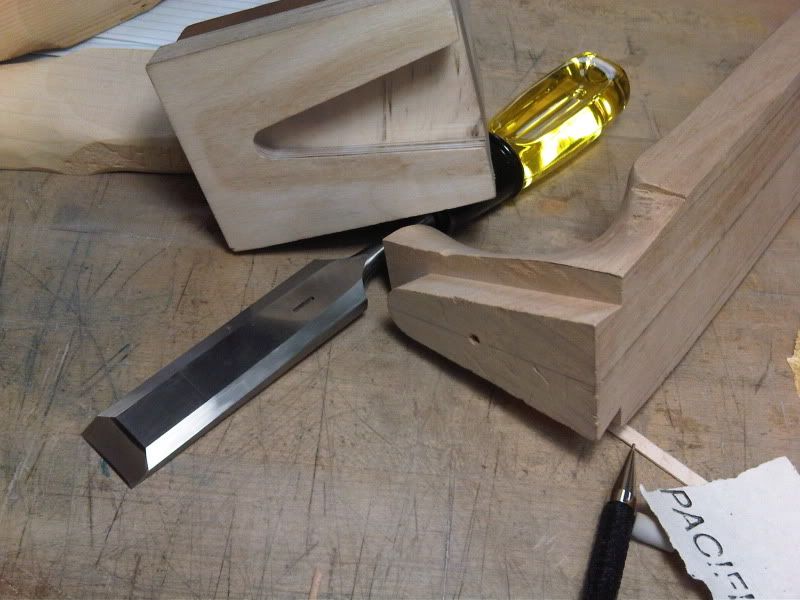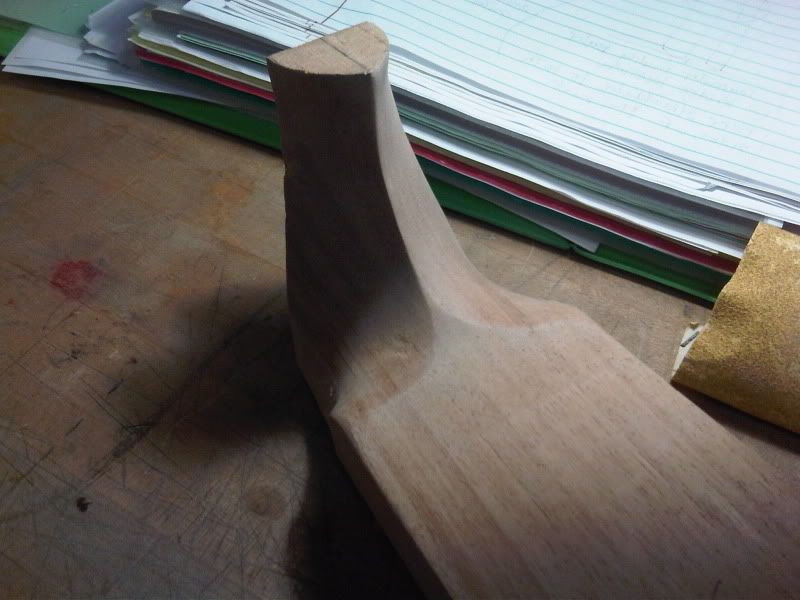 We have to do three of these procedures with different specs for the neck extension height, while maintaining very tight tolerances on neck twist and center line measurements. In order to get an A in the class, you have to score A's on each, and then score an A doing the procedure on a real guitar, with much higher stakes. So far, I am doing great work.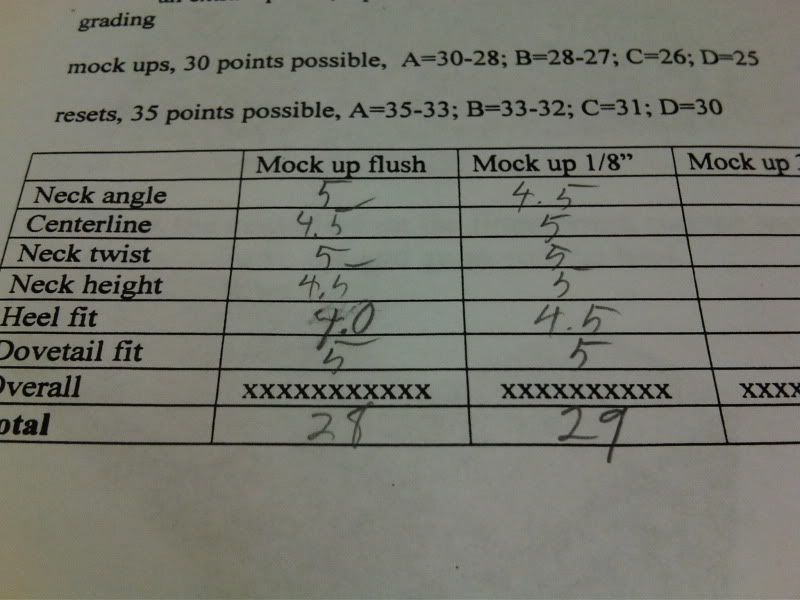 In addition to my belief in having a full day, I also believe in taking well-earned breaks for pure pleasure. This week's very successful effort included an outing to the Birchwood Cafe for a stunning lunch followed by a walk beside Minnehaha Falls, all in good company. Just perfect.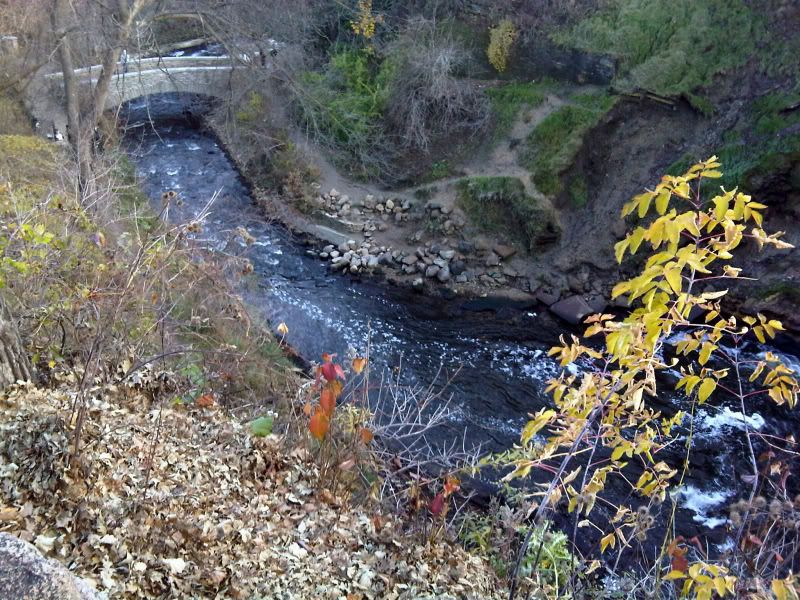 I'm away now to the next activity. Have a weekend of abundant pleasure. Cheers.