We made ourselves each a little tool called the scraper. Here's the recipe. Choose any shape that you might find useful. Using a Sharpie or the such, draw that shape onto a .023" thick piece of tool steel. Cut that shape out with the Dremel-on-steroids tool, then grind away the burrs and bevel the entire outside edge. Next, burnish that edge, gently, with one fluid sweep of your hand.
The scraper, I was informed, is a wonderfully versatile cutting tool. I couldn't quite swallow the idea but I was willing to go with it, unproven. Along comes the Scarf Joint exercise; a perfect opportunity to take the scraper for a spin. The scarf joint is a method used to produce an angled headstock, which offers certain benefits like reducing materials waste and minimizing costs. Here is my first-ever wood carving effort.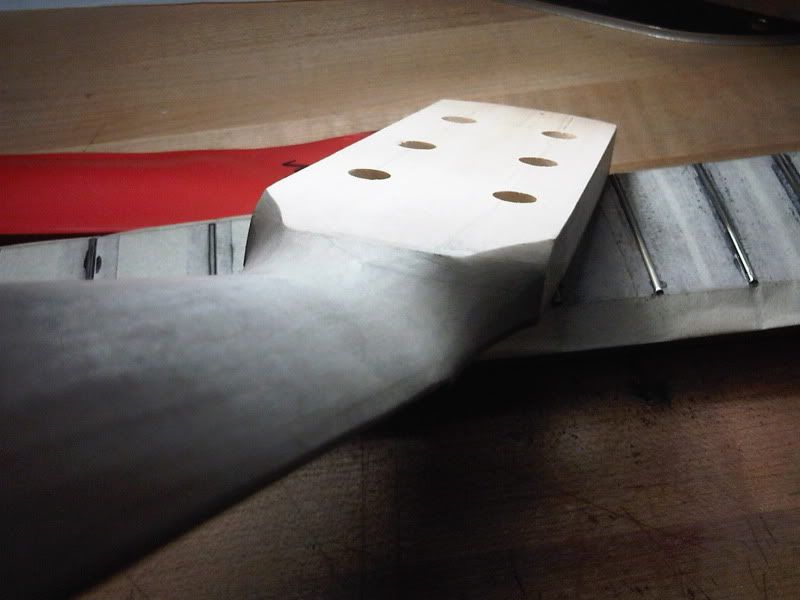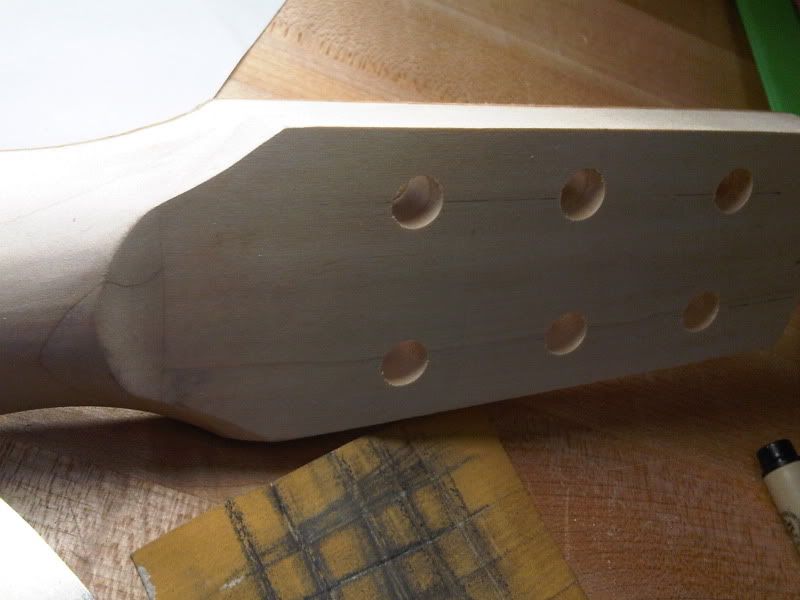 It was absolutely a zen experience for me to put a sharp blade to a firm but yielding substance and find a form that was pleasing. I'm pretty sure that I will spend several years in cumulative future time exploring this exercise in revelation.
The days continue to fly by, like those spent with your best friends or your deepest love. I am lucky that neither are present here and now. This perfect trifecta of gravities would transport me into eternal nothingness. Hmmm. On second thought, isn't that the goal?
For now, I'm seeking equal form and function...