Boy, am I wiped out. Like you or the people you know, I have been sick for nigh on to 3 weeks now. That, and the general pace has taken a bit of a toll on yours truly. In order to reclaim some ground, I will be in Minneapolis this weekend eating a meal at Quang Deli. Sea bass pho, egg rolls and a lime-aid are on the menu if anyone cares to join me.
School is totally bitchin. We are really into the good stuff now and each day just evaporates. Our domain, if there is one, is the electric guitar. Much of the work we're doing applies to all guitars, and a good deal of it is specific to the electric guitar. I can perform a pretty decent fret job now. Nearly of sell-able quality and it's only my second effort. It looks like this.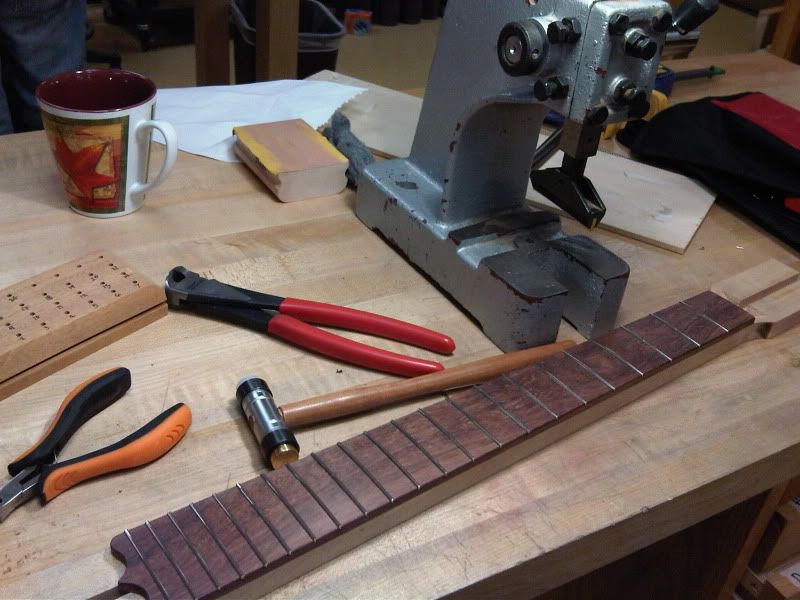 The mock up guitar neck in the foreground is our dojo. Wax on, wax off. We put the frets in, perfect them, we take the frets outs. It's pretty intricate. Each of us made one of these things from just a couple of boards. We will keep making simulated parts and fixing sabotaged guitars until we know how to make and fix the whole. And then we will do just that. When I am finished, I will finally take off the rad eye protection kindly provided by Keith Swart and MCD Supply. Holla! And then I will play my guitar.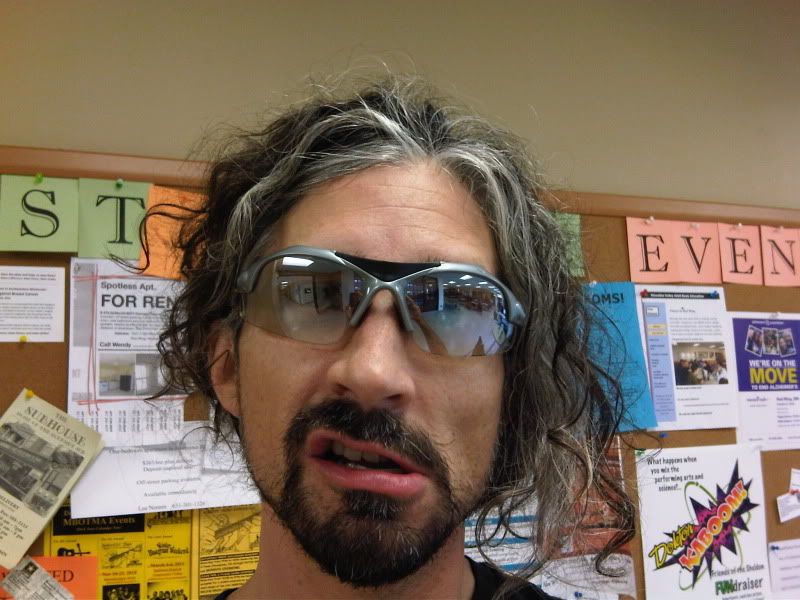 Thanks for reading, and don't forget to have your pet spayed or neutered. Pass the noodles.