So like I was saying, I have lived in Minneapolis proper basically since 1995. I took a 6th month head-clearing sojourn to the Sierra Nevadas but other than that, it's been all about the 612, and wrangling my produce at the Wedge. It's a great looking sister city to Saint Paul. Especially from her best angles.
She's a babe. I have to admit, I have not had a whole dang lot of time to be running around Red Wing looking for candy, so I don't have anything that tasty to represent RW. This is the aerial view of "town" from Memorial Park. Memorial is a cool place with frisbee golf, built in BBQ grills and the such.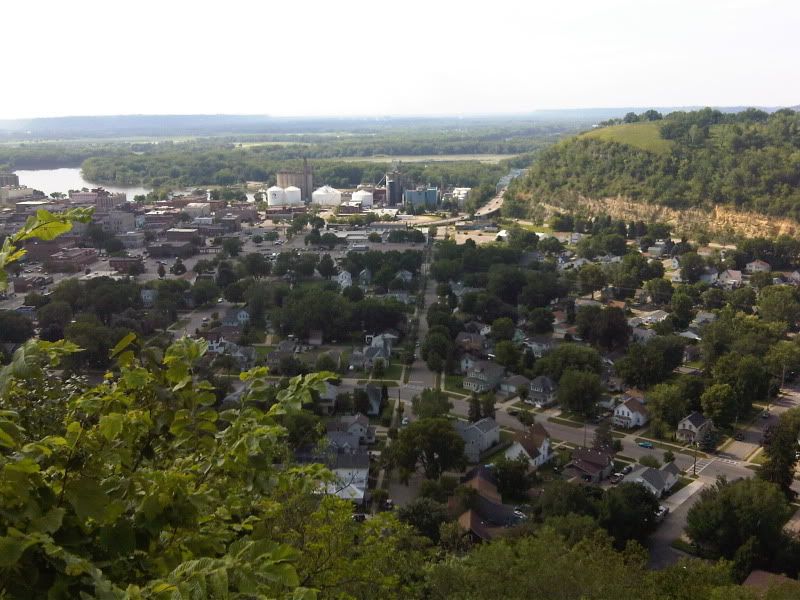 So that's all I got for now. I could use some pho and about 9 hours of sleep.