As of 10 May 2011, I am a graduate of the guitar building and repair program at Southeast Tech with an additional certificate in electric guitar building. Yee haw! How does it feel? Not much different. I am enrolled in an advanced finishing lab that gives us a lot more latitude in choosing and applying a finish to our guitars. It is my enrollment in this lab that allowed me to apply this lovely blueberry shade to my tele. The only downside to the lab is that it doesn't start for a week. Hence my guitars are still not ready to be played and I have to loiter for a week.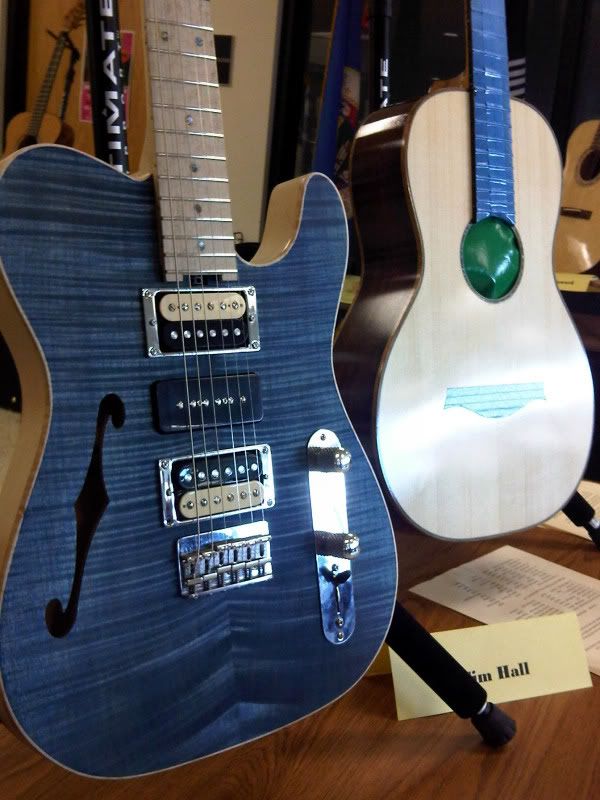 I feel a road trip coming on...
I have a rehearsal with my three-piece set up for memorial day weekend. That will be the first time I get to play this baby with other people. And on July 16th, we will be performing at a bike rally (motorized) to benefit the American Cancer Society. This show will be her maiden voyage. Maybe you'll come out and give us some support. Here's a link to the facebook page.
https://www.facebook.com/home.php#!/event.php?eid=190362461009307
Have a great weekend!