Aloha, dear readers. I have found it necessary to take a little break from this work that brings me great pleasure in order to give my full attention to other matters. Namely, this...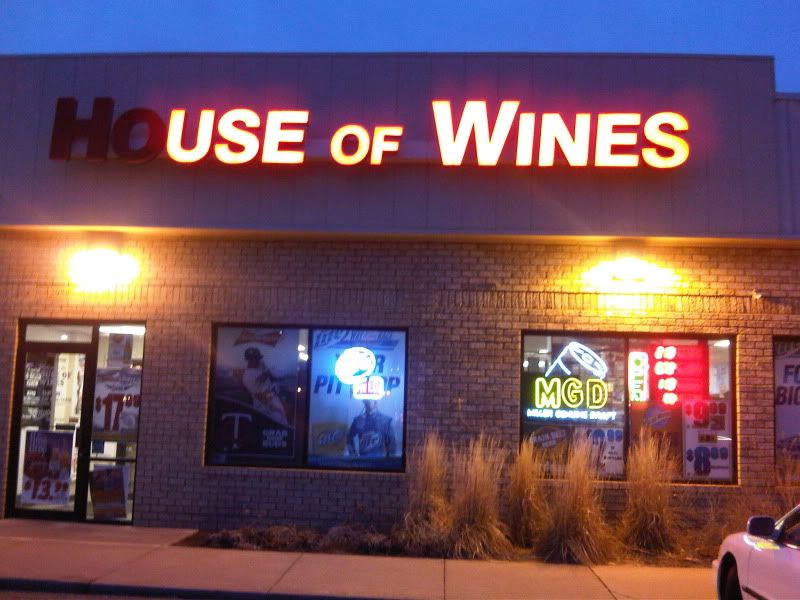 Ha ha. Just kidding. This is a local booze mart suffering an oddly fortuitous lighting malfunction. Makes me laugh every time I see it. As usual, just click the photo for a clear view of it. I haven't savvy enough to format the page to avoid the obstructions. At any rate, I do enjoy the use of wines, but there isn't much free time for that activity either. This is what's been keeping me from my writing hobby. You can't imagine the work this has been for me.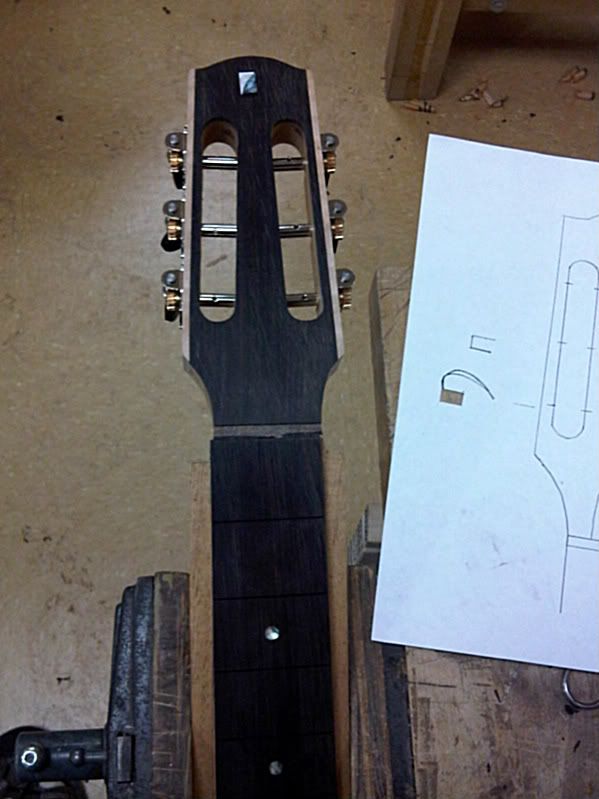 There have been some major setbacks, always accompanied by buckets full of stress and frustration. Still, this guitar and the school term are almost finished. In about 3 weeks, the guitars will be completed and ready to play. I will graduate on May 10. On the same day there is a really cool instrument show at the school here in Red Wing. It will feature dozens of handmade instruments, I've heard as many as eighty, and professional musicians on hand to take each one for a spin. Drop me a line if you want more information.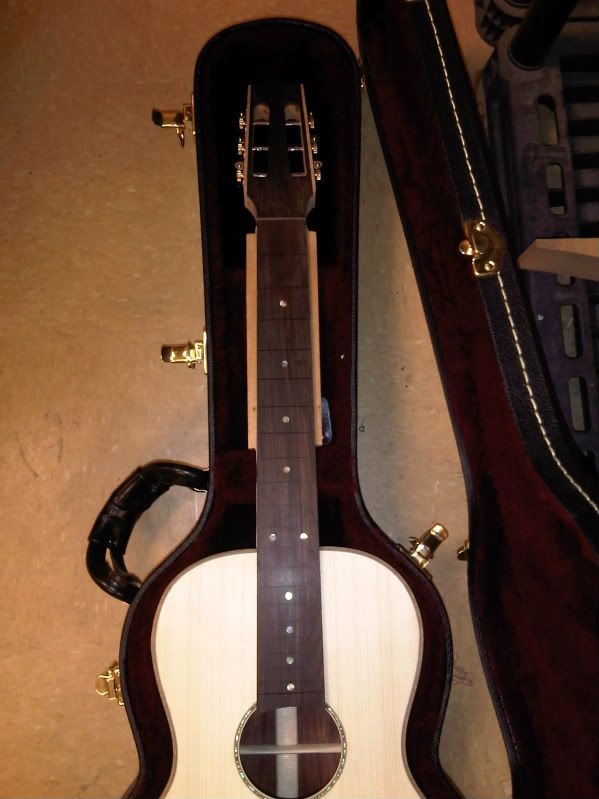 Once things are tranquillo and I manage to put the babies down for a nap, I will get back to writing the blog and catch you folks up. I have four or five posts worth of photos and stories to share with you. Also, I'm thinking of hosting an open house at my Minneapolis apartment so the interested can swing by to check out the goods. Until then, someone find spring and send her back home.
Think I'll use some wine now.